I've made sofas sexier, kitchens timeless, stationery sophisticated and wedding day's dreamy.  As a graphic designer for more then 25 years, or what I like to call a brand architect, I help my clients draft their desires and solve their creative challenges. Whatever the project is, I am wholeheartedly involved.
I help my clients define their vision, brainstorm their business challenges and together we determine the right strategy. I've led thousands through their creative process. Work with me and we will build your branding, personal or wedding vision into design reality.
about mkh design
Thank you for visiting MKH designs, a boutique studio specializing in complete brand and website design. As a graphic designer, I truly believe in the use of perfect color pairings, pretty patterns, and beautiful type to create a unique brand for my clients.
When not designing you will find me hiking in the mountains, travelling to far off places, planning private parties, teaching pilates, learning feng shui and drinking champagne when ever possible.
I look forward to hearing from you,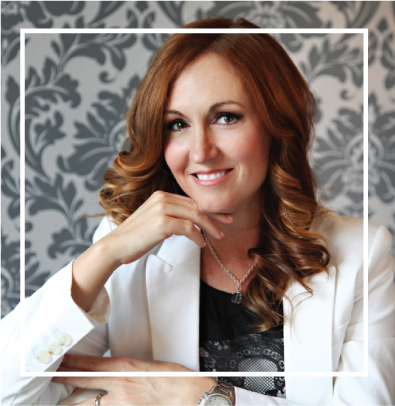 what my clients are saying
That amazing moment when your graphic designer sees that you tried to do something yourself and will simply not tolerate anything but perfection. Melissa K Harris you so rock my world with who you are as a human and your raw talent.
Melissa is fantastic to work with.  She is always professional, efficient and creative!  We have worked with her for a number of years and we never hesitate to recommend her to anyone seeking expert web/graphic design advice.
Working with Melissa has been a dream. From quick response emails to incredibly timely turn around on all projects, we know we can rely on her consistently brilliant work. The most important trait I see with Melissa is her attentive listening to my team and her management of our expectations. As a start up, we see many surprises in a days work. It means a lot to us to have someone who ensures no surprises, only unfailing contribution to our company.
We were looking for a complete rebranding of our entire image and Melissa did such an amazing job from start to finish. We were very pleased at the level of communication, the ideas and recommendations she brought to the table. The implementation of everything from the logo to the website design was professional and timely. We have had many positive reviews from people who are very impressed by the new look and we have continued to rely on Melissa and her expertise for further promotional needs.
Thanks so much Melissa. The booklet is awesome! I picked them up last night and showed one to a collegue and she said they were "beautiful and aesthetically impeccable." Many thanks for all your hard work!
We has been using Melissa for our many branding, design and graphic needs since 2009. She has been a pleasure to work with and has brought our many visions to life in an effortless way. She has the experience and capability of creating beautiful design work and has always gone above and beyond to meet deadlines and deliver her work efficiently. I have and will continue to recommend Melissa to anyone with graphic design needs as her approach to the creative process is by far the best.
Melissa was wonderful to work with. We asked for many different concepts during the design process of various items for the Marina and she was very patient in working with us until we found what worked best for us. She is very professional, easy to work with and very responsive. I would highly recommend her to anyone looking for design services!
Melissa not only creates compelling and beautiful designs but sees your business as a whole and assists you in aligning your offerings with your brand.  I would highly recommend Melissa as a business and brand strategist.
For 5 years, Melissa has been designing brochures, infographics and marketing material for two of my businesses. Through her creativity, Melissa has consistently captured the desired look and feel of our companies' in all of the marketing and educational materials she has designed for us. She is a true professional who consistently produces top quality work at a fair price and often under tight timelines.
Over the last 7 years, we've had the opportunity to partner with Melissa and have been impressed with her quality of work. We have a great collaborative relationship and we appreciate the time she has taken to understand our brand. Melissa's expertise has helped us to evolve our branding with our growing business, making our online and marketing platforms to be a profitable return in investment.